Killer Frequency VR Review: A radio show to die for!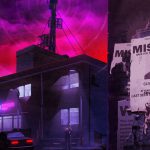 Killer Frequency VR Review | There's something about the aesthetics of 80s distinctive and unique: we find it in old films, video clips and in the fashion of the time. A historical period marked by memorable events such as the end of the cold war, the launch of the space shuttles and many other events that we still remember today. However, we must remember that although it has gone down in history as one Time of growth and well-beingA lot of terrible things happened in the 80s, committed, for example, by many famous people serial killer. The title That's what we want to look at today killer frequencya horror puzzle by Team17 which lets us immerse ourselves in the typical atmosphere of this time. So what are you waiting for? Put on your college uniform and skinny jeans and let's go!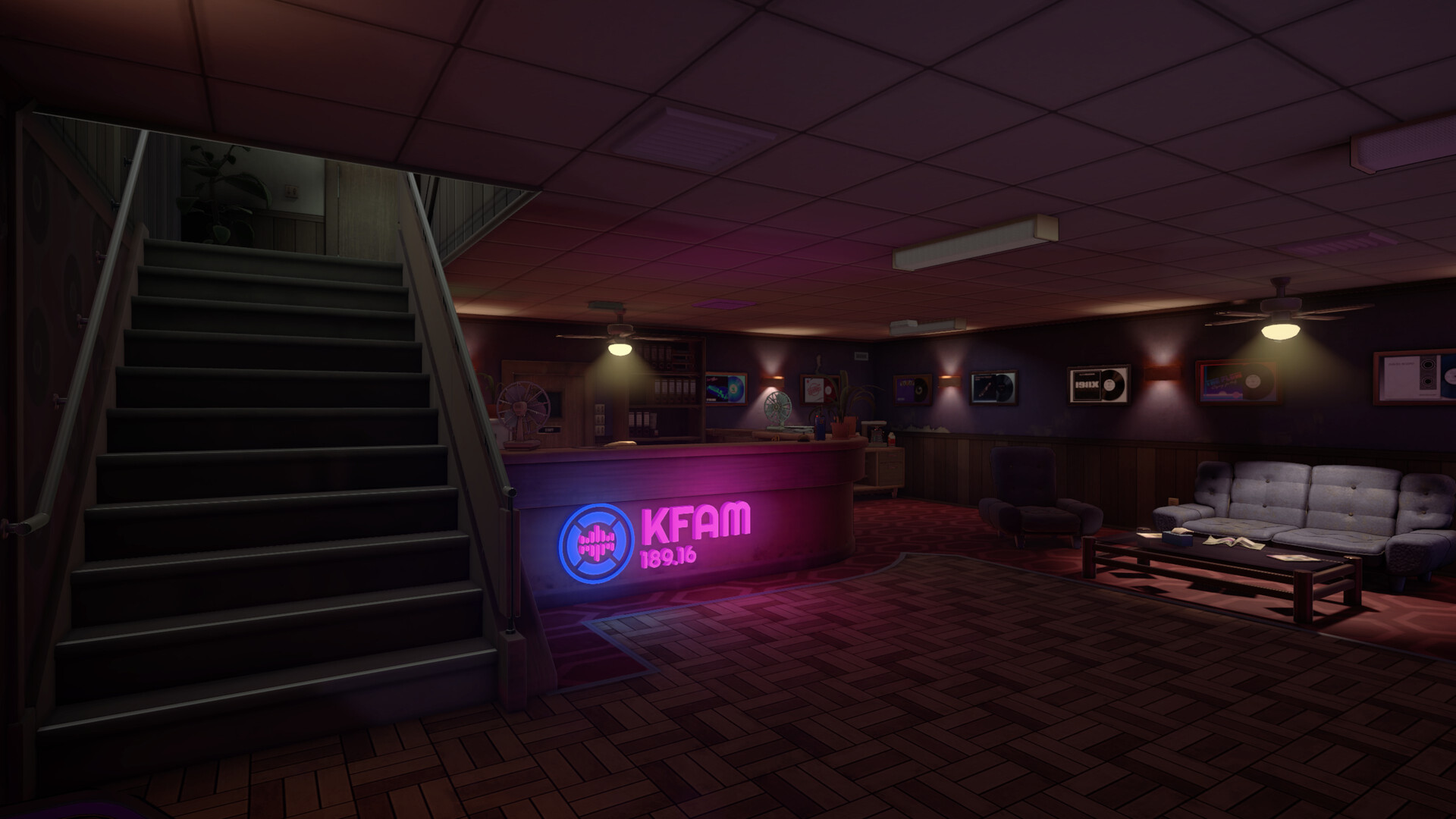 Killer Frequency: The Monster Live
The year is 1987, in the US city of Gallows Creek, a name that says it all. We play the disgraced presenter Forrest Nash, a radio host, who ended up working as a DJ for the local station and working on a little-heard nighttime show. From the assumptions we'd say it promises to be a flat and uninspiring experience, but We don't know that we will soon be amazed…
A famous killer from the past, the Whistler seems to be back in town. And through a series of unfortunate events, it's up to us to save the city. They ask: How do we do that? We will give up ours boring night show explore the city and find a way to stop the killer? Obviously not. We will work with the city government from our own safety and warmth radio stationCollecting calls and helping our listeners stay alive.
An original solution and that offers us a breath of fresh air from the usual survival horror in which our characters voluntarily choose to risk their lives to be heroes despite knowing that there is a dangerous monster out there. No, Killer Frequency is different in that it chooses a different way of telling a story. And with gods Multiple Choice Dialogues and alternate endings, what can go wrong?
So when we hear the news of a murder, we lock ourselves in the studio with our assistant, hoping to get through this bad night An interesting story told through our fans' phone callsthat we must lead to salvation.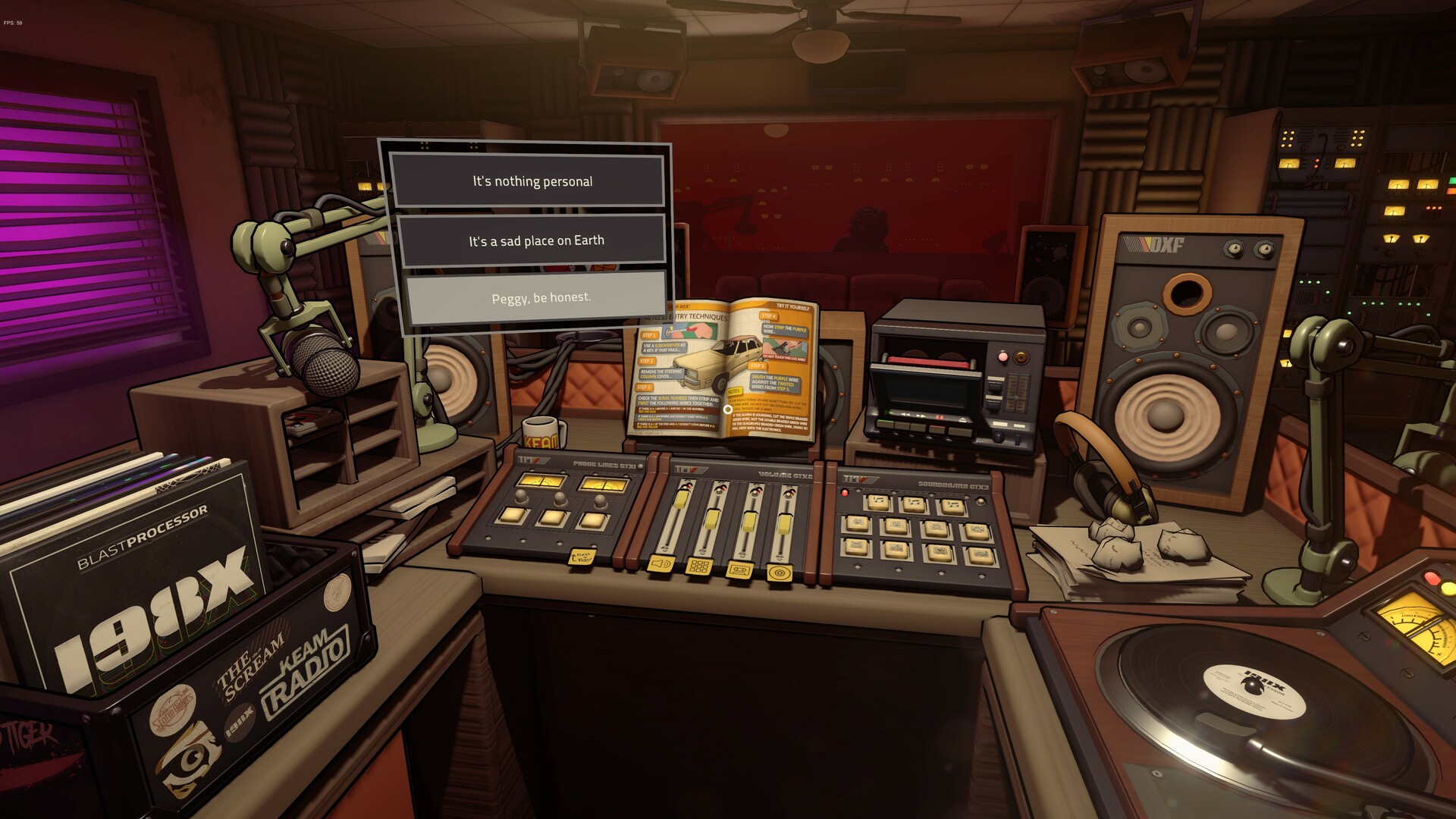 Killer Frequency: You run the show
After a short tutorial and an explanation of how the radio broadcast runs, the actual gameplay loop of the game begins, which consists of three phases: that of show running where we actually have to speak into the microphone together with our assistant for later play the discsthat of answering telephone calls Citizens arguing with us about the free killer or asking us for help defending themselves against him, and then the roaming phase, in which we have to explore the radio studio for various reasons. In general, Killer Frequency does a good job of setting the tone for all situations, masterfully alternating moments of fun and sarcasm with dark or spooky sequences.
Clearly one of the funniest and most creative parts of this experience enriched by the immersiveness of virtual realityarises from the series of involuntary mistakes that we might make during the Head of our radio show. In fact, a funny sound effect might accidentally play while our listeners are telling us they found a body. It will be even funnier if you draw our attention to this, filmed by our assistant To deceive Just finished. It's little details like this that make a gaming experience as fun and enjoyable as possible!
Killer Frequency is doing a good job building it a realistic 80's environment with light a substrate of sarcasm and comedy. The settings are simple but believable, well characterized also by a huge objects and details that bring our studio to life. In addition, different characters alternate during the day style, interests, personality and transmissions, and we will have the opportunity to explore their offices to learn more about their stories.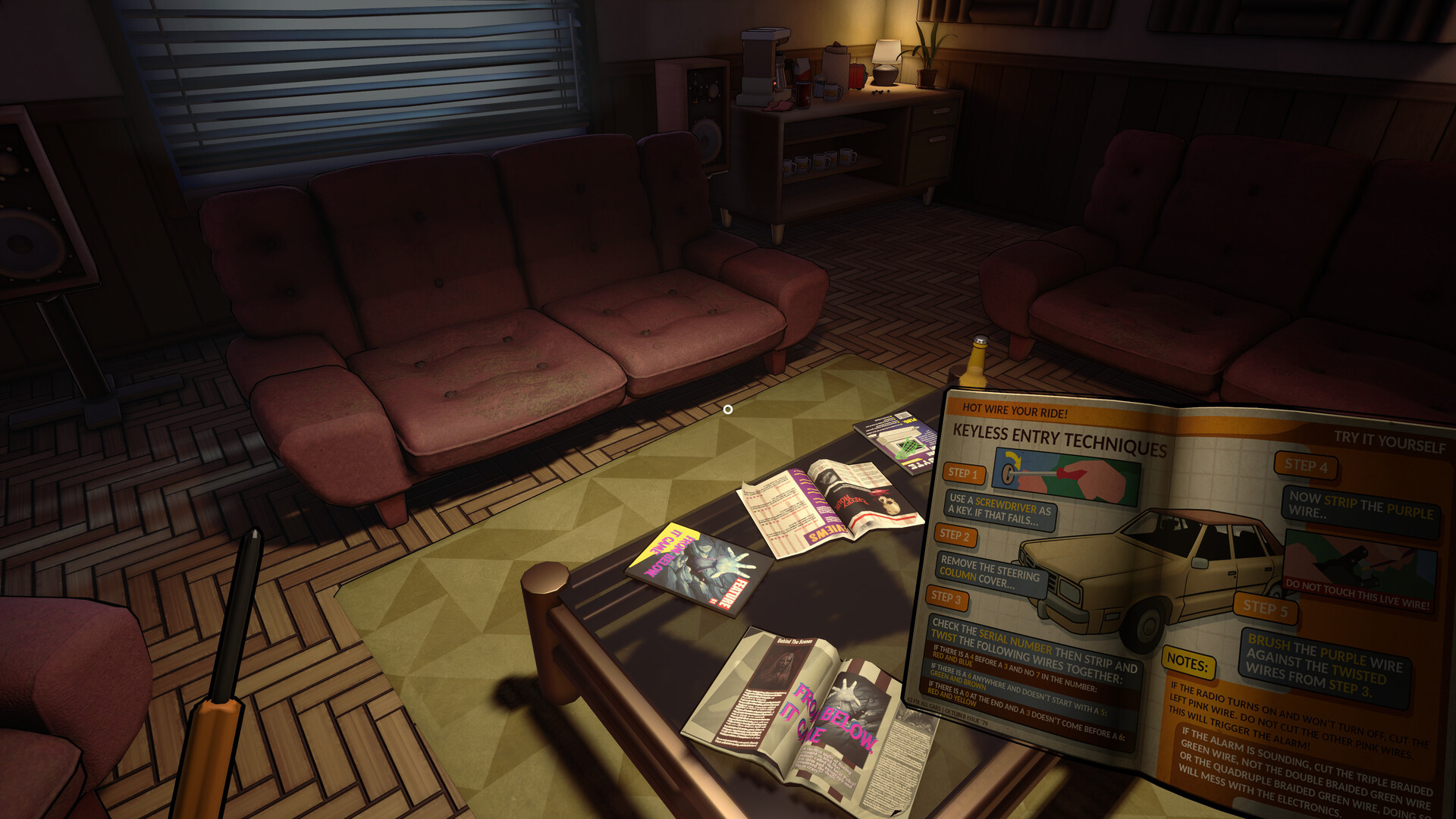 Killer Frequency: The show must go on!
If something is wrong or expected during a live event, as the British say, the show must go on. "Killer Frequency" is undoubtedly a track that does an excellent job in terms of atmosphere. A game that also shines through the soundtrackthat is in no way inferior to the original masterpieces of the 80s. We must pay attention to two other elements: fluidity and optimization for the viewer.
Based on the latter, we can roughly say independent viewer OculusQuest 2 by Meta The title does an excellent job of reducing to zero frame drops and all other unwanted effects that could cause motion sickness: when developing a game for VR it is important to fight these phenomena because they cause physical discomfort in players being able to lead. However, if we think about Killer Frequency's fluidity, we might notice some painful keys.
The title has two movement modes: the classicin which we can move only through a pointer, teleporting to the indicated position and there secondsuitable for those with more VR experience, with fluid movements and similar to that on the controller. Despite these precautions Game and movement mechanics only insufficiently exploit the potential of the Oculus controllerWe don't allow ourselves the full use of our fingers, but limit ourselves to the organic interaction with the props and game elements on stage. the objects themselves Although they appear detailed, they are mostly staticand the few interactive objects react badly when used.
Killer Frequency is a great mix of puzzle mechanics and horror plot spiced with humor; The title passes the VR exam with flying colors and turns out to be a well-optimized work, suitable for both experts and novices in virtual reality. With an excellent design and an excellent soundtrack, it immerses you very well in the environment, provided that you can forgive some shortcomings. But don't worry, this is a short-lived but promising game. We encourage you to try it!
The Killer Frequency VR Review: A Radio Show to Die For! first appeal to VIGAMUS Magazine – The magazine about the world of video games.