Flashback 2 is shown in a new trailer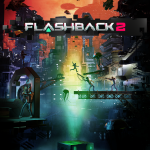 microids publishing house, microids Lyon/Paris Studios and Paul Cuisset present Flashback 2, the sequel to the iconic 1992 Flashback title announced almost a year ago at summer game festival, will be featured in a new trailer. Outgoing atNovember 2023 on PlayStation 4, PlayStation 5, Xbox One, Xbox Series X|S, Nintendo Switch and PC (digital)this platform shooter full of exploration, puzzles and of course adventure, will also have a Collector's Edition and a Limited Edition!
In the 22nd century, the United Worlds stretches across the solar system, but that calm is threatened by the Morph Invasion led by the fearsome General Lazarus. In search of his friend Ian, Conrad B. Hart embarks on another breathtaking adventure full of twists and reveals with the help of his few allies, including AISHA, his iconic AI weapon!
Dive into oneliving sci-fi/cyberpunk universe and explore different environments (New Tokyo, New Washington, the Jungle…). USAAISHA, a deadly adaptive weapon enhanced with combat AI. A platform shooterconvincing, fluid and complicated with a 3D environment for adive even deeperdesigned and developed by the creator of the original,Paul Cuisset.
1992,flashbackrevolutionized action gaming and earned a legendary reputation that ranks among the top 100 video games in history! Developed by original game developer Paul Cuisset in collaboration with Microids studios in Lyon and Paris.flashbacks 2will offer an experience true to the universeflashbackBringing together some members of the original Flashback team, such asThierry Perreaufor game design eRaphael Gesquathe famous composer of the Amiga version offlashback.
Therelimited editionwhich will be available on Nintendo Switch, PlayStation 4, PlayStation 5, Xbox One and Xbox Series X includes:
The game
Exclusive to Steelbook®
The digital soundtrack offlashbacks 2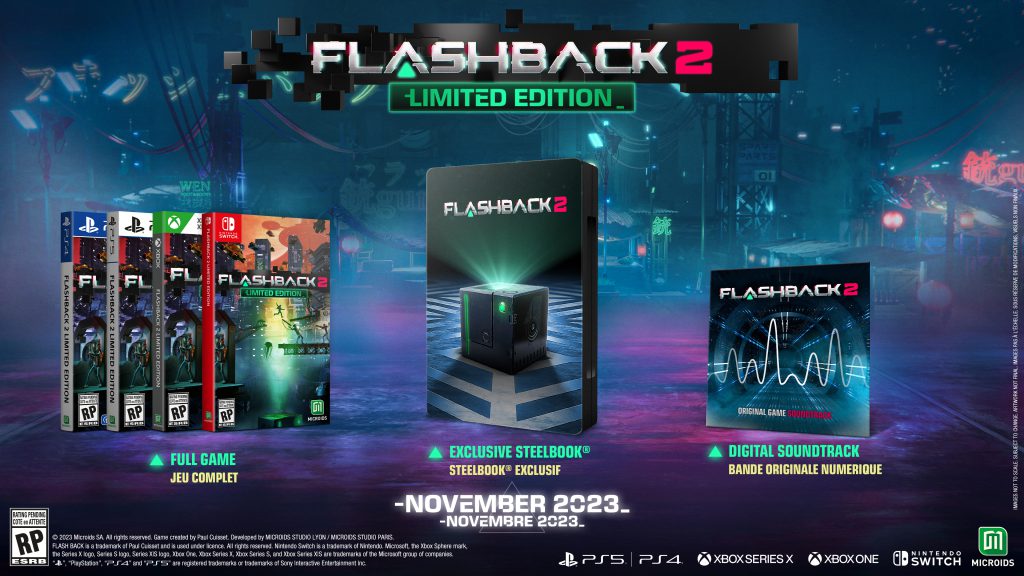 The Collector's Editionavailable for Nintendo Switch, PlayStation 4 and PlayStation 5 includes:
The Complete Game
The original Flashback video game in digital version
A 20 cm tall figure of Conrad
3 lithographs
Exclusive to Steelbook®
A unique badge
The digital soundtrack offlashbacks 2
2 self-adhesive stickers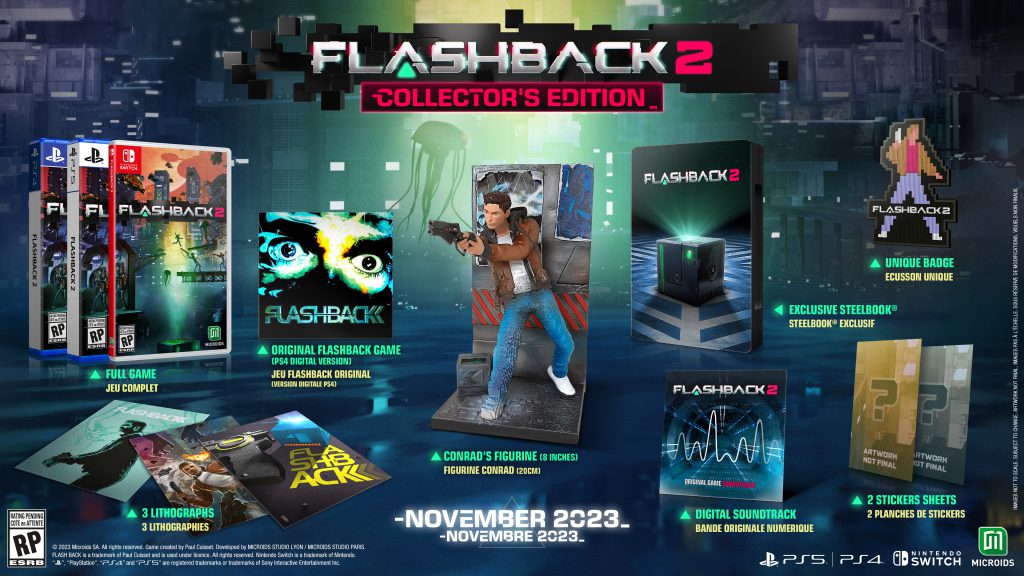 The Flashback 2 contribution will be shown in a new first appeal trailer in VIGAMUS magazine – the magazine for the world of video games.