Cartoons on the Bay 2023: Here are the awards
We have reached the awards ceremony of the 27th edition of the Cartoons on the Bayone of the most important festivals of the national scene, a fundamental starting point for the artists of the future and a strong consolidation of a vast and increasingly structured and complex world.
Below are all the prizes and awards presented during the ceremony that took place on Saturday 3rd June 2023 Pescarain the great hall of Cartoons on the Bay.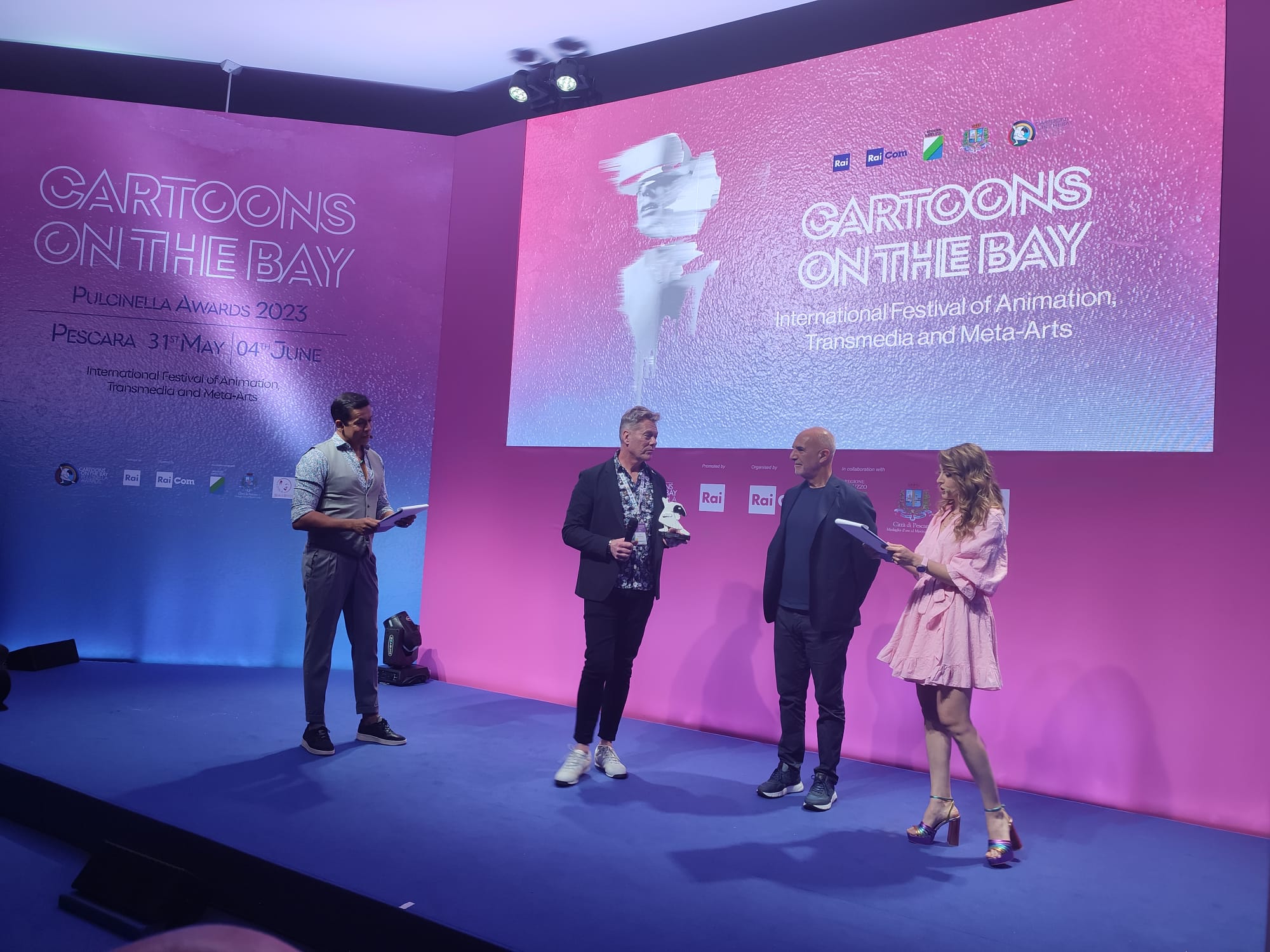 For the category animated feature filmsThe jury consisting of Flavio Natalia (director, Ciak), Pedro Armocida (essayist and journalist) and Max Giovagnoli (transmedia producer) awarded the following prizes: 
Best Animated Features – Where is Anne Frank? by Ari Folman (Belgium), produced by Le Pacte
The film wins that too Pulcinella golden ciak,assigned by the director of Ciak Flavio Natalia. 
Best Director – "metamorphoses" From Michele Fasano (Italy) produced by Sattva Films Production and School srl;
Best Screenplay – "Oops, I murdered the person I like Likes" From Ross Ozarka (New Zealand) produced by Ross Ozarka Films;
Best Animation – "The Amazing Maurice by Toby Genkel" produced by Ulysses Film Production GmbH, Cantilever Media Limited;
Best Soundtrack – "Saleem"From Cynthia Madanat Sharaiha (Jordan) produced by digital stories;
Best Preschool TV Show – "Leo's World" From Dario Piana (Italy) produced by Rai children And Brand Cross srl;
Best Upper Preschool TV Show – "Team Nuggets" From Michael Hegner & Tor Fruergaard (Denmark) produced by Godo Movies;
Best Children's TV Show—""Mystery Lane" From Cedric Lachenaud (France) produced by Hari Studios;
Best Youth TV Show – "sound economy"From Bibiana Petrera and Monica Fibbi (Italy) produced by Uffa srl;
Best Interactive Animation – "Hogwarts Legacy"(UNITED STATES) produced by avalanche software;
Best Live-Action or Hybrid TV Show – "Mimi's world"From Aidan Largey (UK) produced by Adastra development;
Best TV Pilot – "Freaked Out Train Brain"From Theo Grosjean, Timothy Richard (France) produced by autour de minute;
Best Short Film – "Sweets" From Matteo Panebarco (Italy) produced by Panebarco srl and Mediterraneo Cinematografica.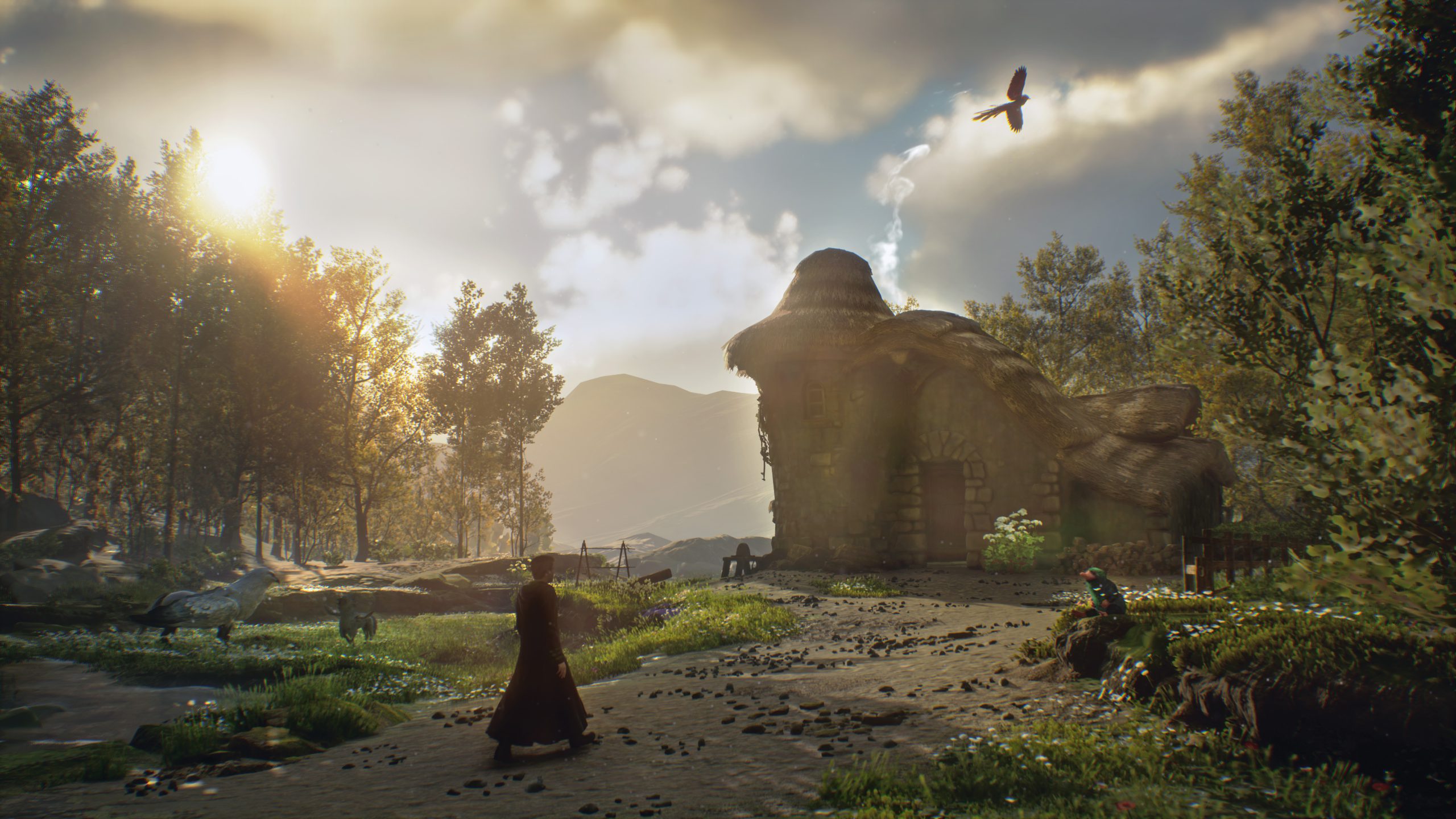 As for the special prizes, however, we find a summary of interesting and important works:
the prestigious UNICEF plaque "Special award for the best product with a social character" was delivered "There are crocodiles in the sea" From Rosalba Vitellaro (Italy) and produced by Rai Kids and Larcadarte;
Hello KittyFrom stAnrio Co Ltd, got the Meta Award to celebrate the brand's incredible success across all age groups;
The gender prize he went to Monica Manganellifor her fight for women's rights through the artistic medium;
the mastery of Ari Folman allowed him to get that career awarda title that once again confirms its infinite artistic relevance;
other Lifetime Achievement Award goes topeter lordfor his talents and skills;
Mackinnon & Saunders I'm the new onestudy of the year,for her outstanding contributions to stop-motion animation and production techniques;
Finally, there is this Transmedia Prizedelivered to Cuphead,for the ability to unite past and future and to inspire generations of children and adults. Find an article dedicated to this very award Here.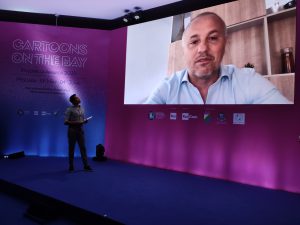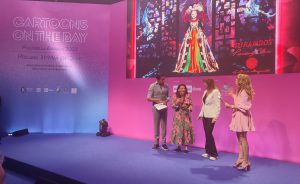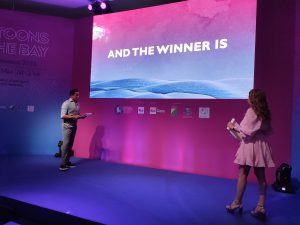 The entry Cartoons on the Bay 2023: Here are the first appeal awards in VIGAMUS Magazine – the magazine about the world of video games.