Lords of the Fallen shows off in a new gameplay trailer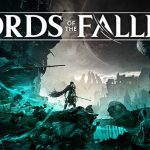 Lords of the Fallen is Maybe the Souls-like aren't at homeFromSoftware which was more successful. The title ofhexworks, It was released in 2014 and is about to get a sequel, as announced by the developers in the past.
Today we were finally shown a 17-minute video showcasing the gameplay of the long-awaited game. At the beginning there is a fight with the Ruiner that has been shown before, while everything else is new and will delight fansLords of the Fallen.
The trailer features both exploration and battles with enemies who will try to pull the protagonist towards themUmbral, the land of the dead:The player can therefore choose whether to fight the shadows or return thereaxiom as quickly as possible. Additionally, a new boss fight was shown that begins with a fire dragon emerging from a portal and then continues with the dragon rider descending and beginning to fight with magic and blades.
We remember that Lords of The Fallen will be released on October 13th for Xbox Series X, Xbox Series S, PlayStation 5 and PC.We leave it to you below shortcut for the gameplay trailer and we remind you to visit the our home if you want to stay up to date with the world of video games.
Source:GamingBolt
The post Lords of the Fallen is shown in a new gameplay trailer that first appeared in VIGAMUS Magazine – the magazine about the world of video games.