ASUS announces VivoWatch 5 AERO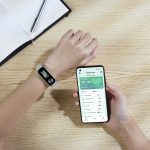 ASUS announces availability in ItalyVivoWatch 5 AERO, the world's first smart wearable that provides one-touch measurement of blood pressure (using pulse transit time or PTT) and blood oxygen. With photoplethysmographic (PPG) sensorsAndElectrocardiography (ECG) Integrated devices that continuously monitor the wearer's most important vital parameters throughout the day, also synchronizing the latter with the app ASUS HealthConnectto get a complete overview of your health status.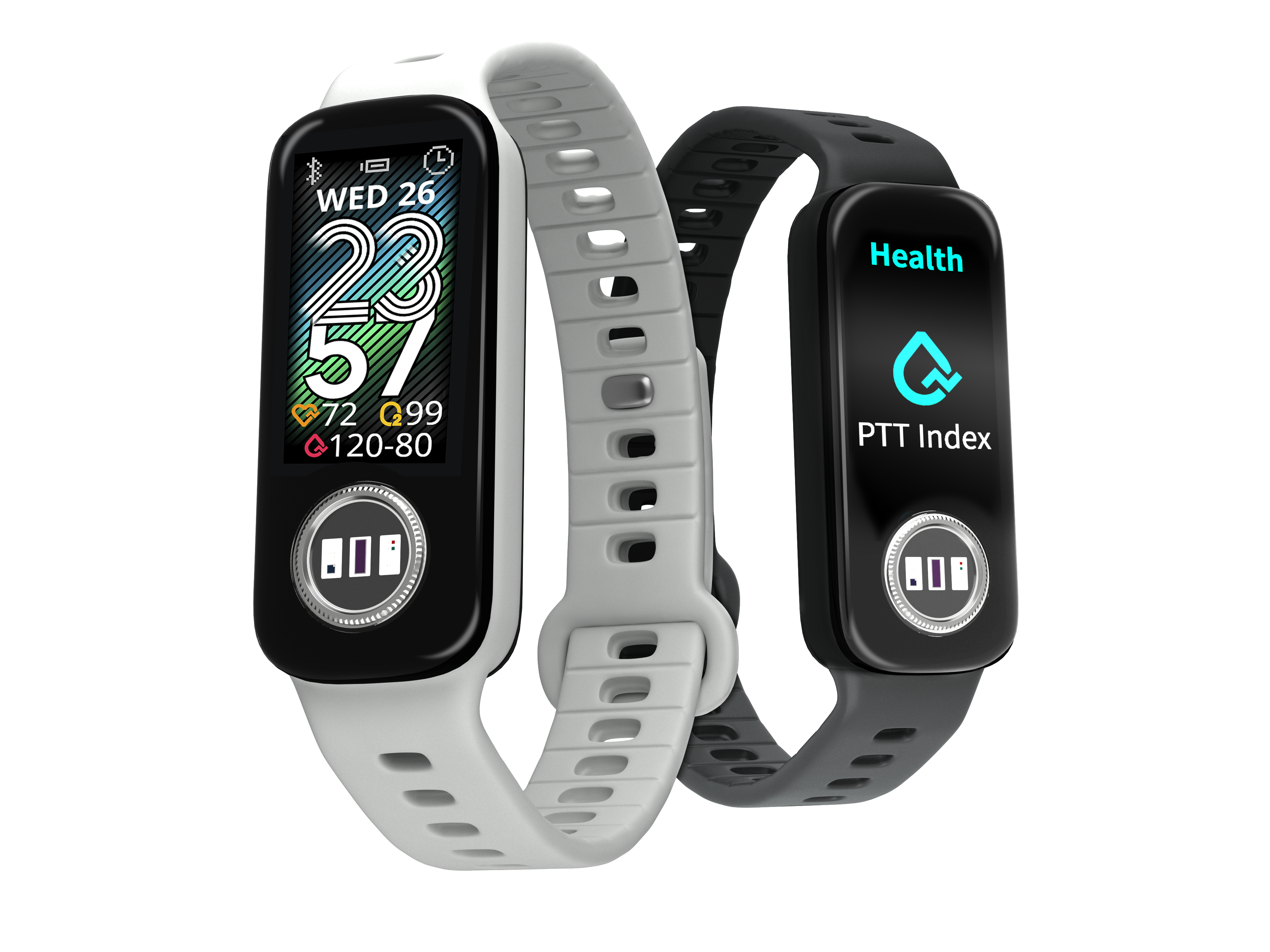 ASUS VivoWatch 5 AERO It is the world's first smart wearable withmicroelectric sensors(for ECG) edoptician(for PPG) integrated to detect PTT and blood oxygen level. The wearer simply needs to select the appropriate function on the smart band and place a finger on the sensor to measure the parameters accurately and in real time. VivoWatch 5 AERO also measures thePulse beatduring therelaxL'physical movementand thatsleepand offers the wearerStress index, useful for a more comprehensive assessment of your well-being. It is known that theQuality of sleepIt directly affects the health and condition of the heart. For this reason VivoWatch 5 AERO Additionally, sleep patterns and nighttime snoring are analyzed to give users a better understanding of the quality of their rest.
By placing your index finger on the dual sensors on the front VivoWatch 5 AERO for about30 secondsYou can get one insteadDetailed heart rate recordingvia the ECG app. These records can then easily be shared with your doctor or healthcare provider via the appASUS HealthConnect through the function ASUS Healthy Group.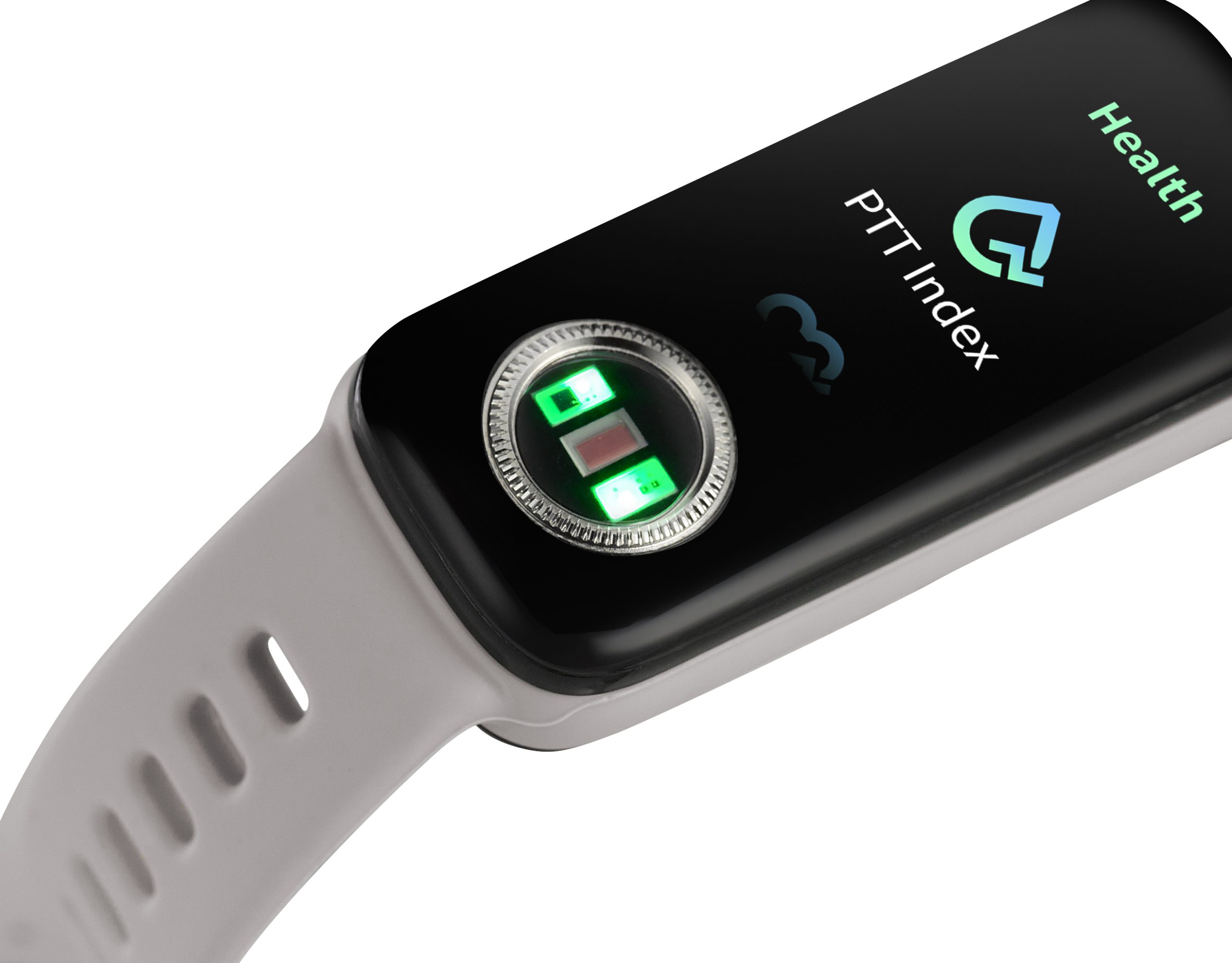 Pulse transit time (PTT) and pulse oximetry (SpO2) measurements.
ASUS VivoWatch 5 AERO offers several ways to monitor your health or well-being, including onegraphical representation of blood pressureor pulse transit time from the wrist, which can be used to assess the condition of the heart and cardiovascular system. VivoWatch 5 AERO uses the time difference between the signals collected by its ECG and PPG sensors to calculate the flow velocity in arterial blood vessels and the pressure conditions created by the vessel walls during the heart's regular contraction and relaxation. ThePTT measurements are carried out in real timeby simply placing an index finger on the dial for approximately 1 second20-25 seconds. The sensors on the back of the housing VivoWatch 5 AERO They automatically measure your PTT and blood oxygen level (SpO2) every hour.,Heart rate every 10 minutes. In "sleep mode" VivoWatch 5 AERO Tracks your heart rate every minute.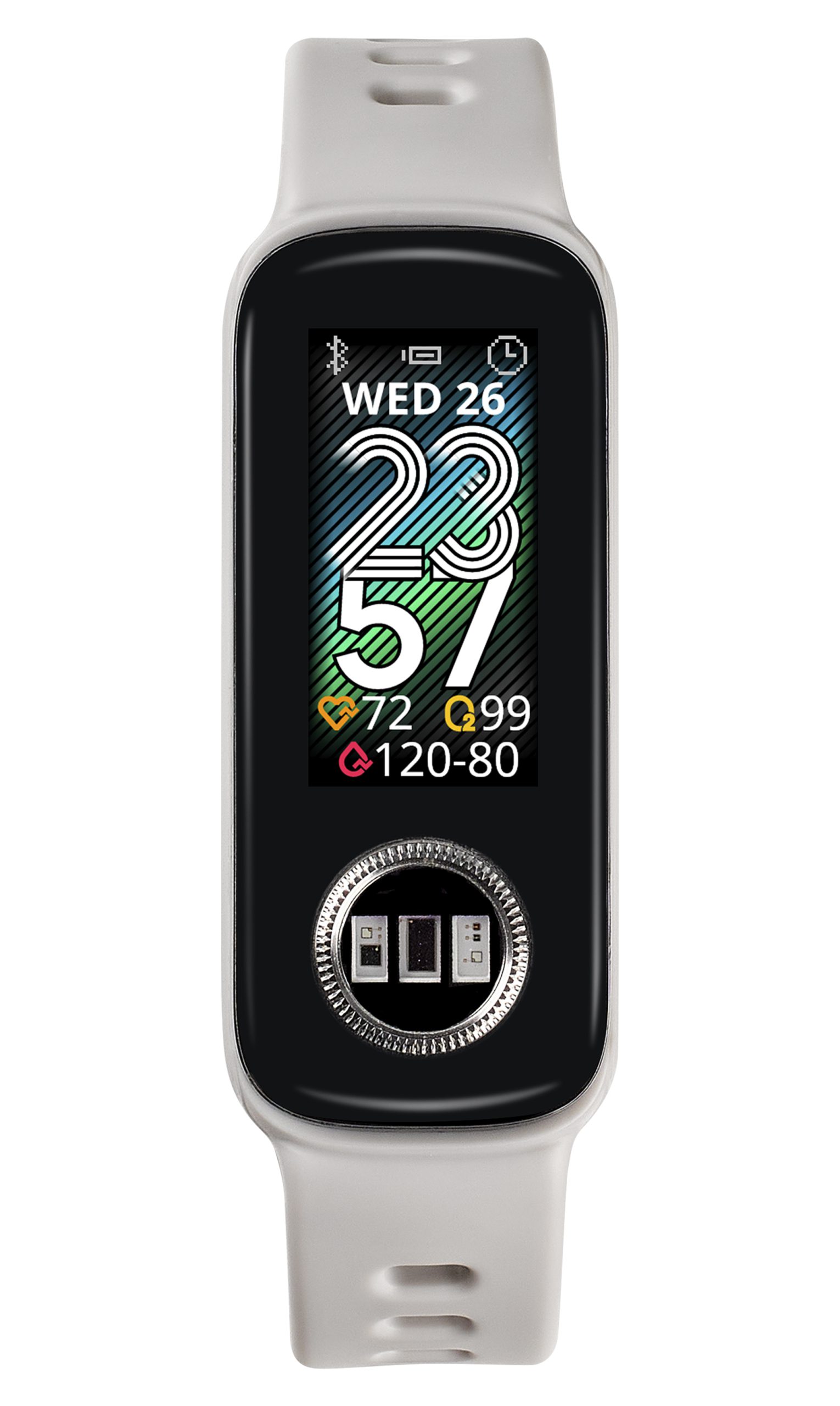 Additional functions
ASUS VivoWatch 5 AERO it was designed for thatwithstand dust and water up to 5 ATM, which corresponds to a maximum depth of 50 meters. It also offers featuresmultiple training modesto closely monitor various activities like jogging, treadmill running, swimming, yoga and many more. Thebuilt-in GPSIC antennas and a motion sensor help you accurately track your route while jogging or hiking, even if the wearer doesn't have a smartphone with them. The comfortable onesNotification functionThese include notifications for incoming calls and messages, inactivity alerts, timers, medication reminders, etc. VivoWatch 5 AERO It comes with an interchangeable strap with a pitch of 16mmLong-lasting battery that lasts up to seven/eight daysAutonomy in energy saving mode, rechargeable via magnetic attachment.
ASUS HealthConnect application
The ASUS HealthConnect app analyzes the data it collects ASUS VivoWatch 5 AERO and provides the wearer with detailed information about their health status. Users can also use the app to share collected data with friends, family, or perhaps even medical professionals. Aside from that,ASUS HealthAIwithin ASUS HealthConnect allows the wearer to VivoWatch 5 AEROto receive personalized suggestions on healthy habits and activities.
With ASUS HealthConnect it is also possible to control photo taking via your smartphone's camera VivoWatch 5 AERO as a Bluetooth remote control for the camera.
The newASUS VivoWatch 5 AEROit is already available onASUS eShop,at themASUS Gold Store and key ASUS retail partners at the recommended retail price of€129.00 including VAT It is only offered for a few days€99.00 including VATduring the Black Friday promotions on the same dayASUS eShop – together with the models ASUS VivoWatch SP (HC-A05) and ASUS VivoWatch BP (HC-A04) – and in generalASUS Gold Store.
Here You can find our other items
The article ASUS announces VivoWatch 5 AERO first appeared in VIGAMUS Magazine – the magazine about the world of video games.